Jordan Burns, President
Dorothy Battenfeld, Vice President
Mariana Martinez, Clerk
Donald S. Edgar, Esq.
Maggie Fishman
Jeff Kunde
W. Terry Lindley
Daniel Pablo, Student Trustee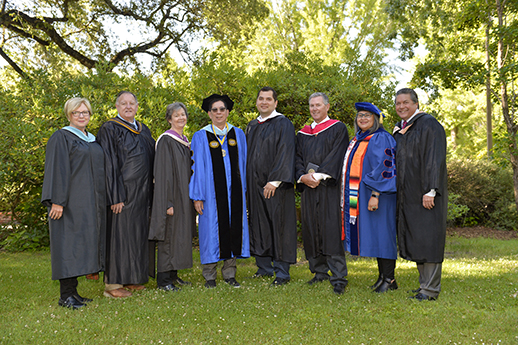 The mission of the Santa Rosa Junior College Foundation is to advance educational opportunities by raising and stewarding funds to support programs, scholarships, and special projects of the College. In partnership with the Sonoma County Junior College District, the Foundation enhances the quality of higher education in the communities we serve.
The Foundation receives contributions from individual donors and alumni, corporations and businesses, community organizations, and private foundations. Guided by the wishes of the donor, the Foundation distributes donations for a specific purpose or identifies areas of greatest need. To learn more about the many ways to support the College and its students, please visit  foundation.santarosa.edu.
Jeff Bricker, Chair
Steve Page, Vice Chair
Dr. Frank Chong, Secretary
Kate Jolley, Treasurer
Scott Bartley
Dan Condron
Maggie Fishman
Doug Garrison
Suzy Marzalek
Teresa Norton
Jorge Servin
Kris Shear
Carolina Spence
Bill Traverso
Shirley Ward