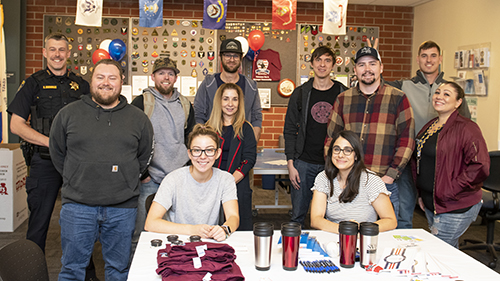 Connect with VA health care without having to leave your home! Join us for a virtual VA Enrollment and Outreach Event with the San Francisco VA's Student Veteran Health Program – enroll in VA health care, ask questions about VA services, and get connected with the VA and community resources.
 
WHEN: Tuesday, August 25, 2020 from 10:30am to 2:30pm PST
WHERE: Zoom: https://ucsf.zoom.us/j/94159549516?pwd=ZHlIbDh2dmJwWEpCd1dnTllaSXdGQT09
Meeting ID: 941 5954 9516
Password: 303329
If joining by phone, dial by your location
        +1 669 900 6833 US (San Jose)
        +1 213 338 8477 US (Los Angeles)
HOW DOES IT WORK?
This is a drop-in event. Once you join the event via Zoom, you will briefly be in the virtual waiting room before getting connected to VA staff members. You will see a note in the waiting room from us, so you will know you are in the right place!
 
Please note, this will not be a medical visit, but we can assist you with scheduling an appointment if needed.
 
If you run into an issue connecting to the event, please call Matt Smith at (415) 937-3184. If possible, please join via a laptop or desktop computer.
 
If you are unable to join us during this event, and still interested in being connected to VA health care services, please let us know via email or phone call Glynis Banks: (650) 451-2870, Glynis.Banks@va.gov  or Jessica Walsh: (415) 712-6609, Jessica.Walsh1@va.gov.
WHAT DO I NEED TO HAVE WITH ME?
DD-214 (An electronic copy is recommended)
Photo ID
AS A REMINDER – Veterans do NOT need to have a service-connected disability or be retired from the military to qualify for VA health care services. Please join us and bring your questions!